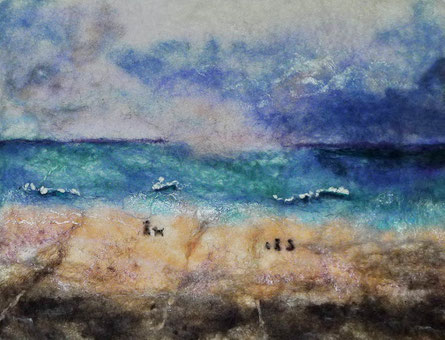 Was für eine Freude - "St Ives", eines meiner Lieblingsbilder, hat es als Finalist in die Online-April-Ausstellung "Waterscapes" der Galerie Fusion Art in Palm Springs geschafft.
Angesichts der internationalen Beteiligung und der fantastischen Werke ist es einfach cool, dass auch ein Filzgemälde berücksichtigt wurde!
I am absolutely thrilled - 'St Ives', one of my favourite works, made it into the Online Juried Art Exhibition 'Waterscapes' of Fusion Art Gallery & Studio!
Given the amazing quality of the works from artists all around the world I feel very honoured that a felt painting has been recognized.